Indicators for high performance of optical components (birefringence, stress evaluation, etc.)
State-of-the-art imaging evaluation tools and technical support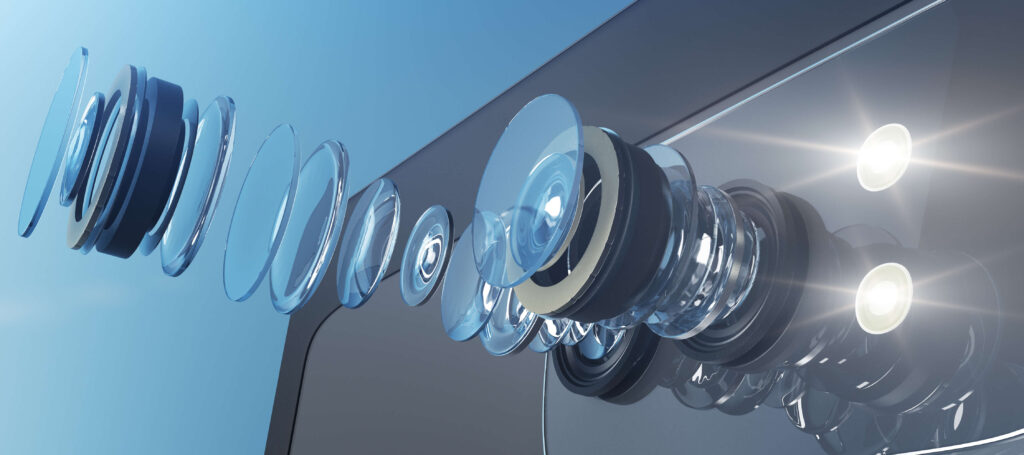 High quality is increasingly required for imaging and image display components, including the latest AR/VR optics. In this context, the measurement of birefringence distribution is increasingly being adopted as a basic performance indicator for polarization control devices, as a control item to reduce the risk of cracks and breaks under actual use conditions, and as an evaluation indicator for process quality in laser processing.
However, because birefringence is caused and influenced by multiple factors, such as material and shape, without specific knowledge the interpretation of measurement results and how to utilize them to improve product quality remain difficult, and requires expertise that we are proud to provide to our customers.
As a pioneer of surface measurement devices for birefringence, Photonic Lattice has contributed to solving problems in a wide range of markets with a high level of expertise in the course of its consistent activities from product development to market development and application development.
As a result, we do not simply sell measuring devices, but have accumulated experience that enables us to provide support from various technical aspects, such as when birefringence measurement is effective, how it is appropriate to analyze, and how to improve the quality from the results.

In addition, by taking advantage of our equipment's ability to measure surface distribution at high speed, we can propose the development of in-line measurement equipment and total evaluation systems for mass-produced targets.
Furthermore, as a company specializing in optics, we can contribute to advanced quality improvement and problem solving by combining birefringence measurement with other technologies in integrated solutions.
For example, while using a birefringence measurement system to measure the distortion caused by laser processing, we can propose controlling the beam profile of the laser itself with a photonic crystal and measuring the temperature rise during processing with a high-precision high-speed infrared camera.
We hope that our distinctive technologies and products can be used to improve the quality of products and components in various optical fields.

Category
#

2-D Birefringence Measurement System

#

Birefringence & stress strain measurement solutions

#

2-D Birefringence Measurement System

#

Birefringence Measurement System

#

birefringence

#

Molded resin products

#

Film