2D Birefringence Measurement System
PA Series PA-micro / PA-micro-S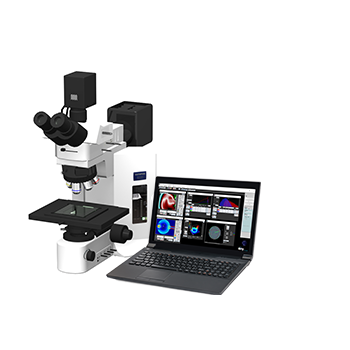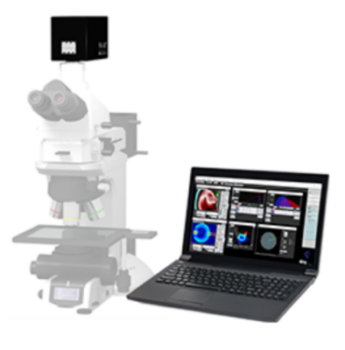 This equipment measures birefringence and phase difference with a high resolution of 5 million pixels at high speed, for low phase difference with a measurement range of 0 to 130 nm.
Predict with FOV of microscope.
The included microscope can be selected from either Olympus or Nikon.
PA-micro-S is only a measurement camera head (Microscope not included).
Please contact us for a compatible microscope.
PA-micro Specifications
Output

Phase shift / retardation (nm), Axis orientation (°)
Stress equivalent (Mpa) ※As part as "data processing" option

Range
Repeatability
Resolution
Operating wavelength
Dimensions
(W x D x H)
Objective lens dimensions

About 140 × 170μm~About 3.5 × 4.2mm
Objective lens x2,x5,x10,x20,x50

Weight
Interface
Power supply

AC100~240V(50/60Hz) / ~6.0A

Software
Accessories

Notebook PC, User manual
※Microscope included in PA-micro


Zoom lens
Data processing function
Field-Of-View (FOV) Correction
Lens analysis function
Lens Measurement Stage
Real-time analysis
Chromatic dispersion mode
High retardation measurement option
Remote control
PA-micro-S Specifications
Output

Phase shift / retardation (nm), Axis orientation (°)
Stress equivalent (Mpa) ※As part as "data processing" option

Range
Repeatability
Resolution
Operating wavelength
Dimensions
(W x D x H)
Objective lens dimensions
Weight
Interface
Power supply

AC100~240V(50/60Hz) / ~6.0A

Software
Accessories
Zoom lens
Data processing function
Field-Of-View (FOV) Correction
Lens analysis function
Lens Measurement Stage
Real-time analysis
Chromatic dispersion mode
High retardation measurement option
Remote control
Catalog & Company brochure Download
Category
#

Birefringence & stress strain measurement solutions

#

2-D Birefringence Measurement System

#

Birefringence Measurement System

#

Residual stress