2D Birefringence Measurement System
PA-300Series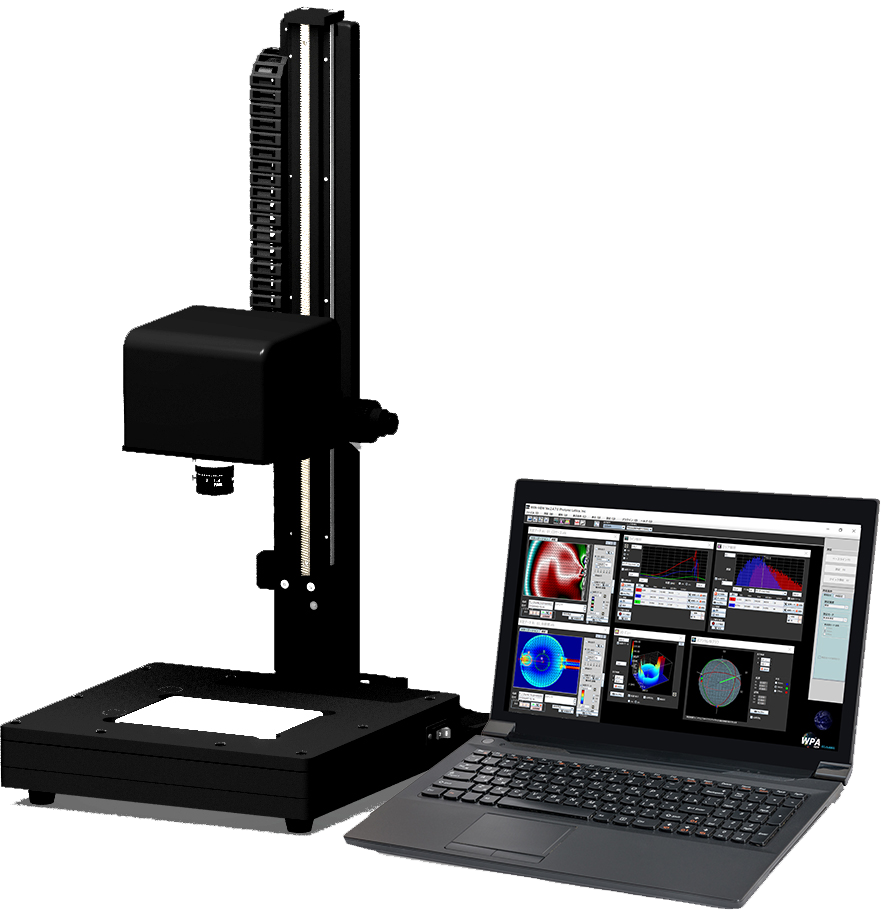 PA series measures birefringence and phase difference with high resolution of 5 million pixels at high speed, for low phase difference with a measurement range of 0 to 130 nm.
Suitable for measurement of glassware and other low phase difference targets.
Ranging from microscopic to macroscopic (~50cm), the field of view adapts to any measurement situation, and there is a system for each size.
Measurement Example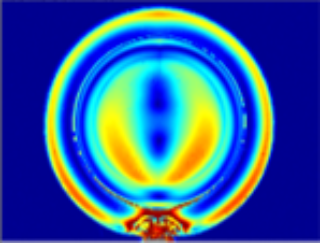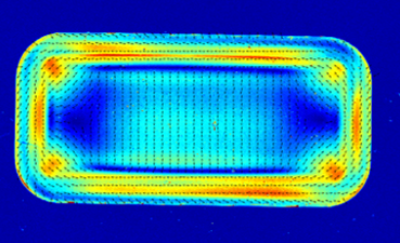 Glass cover for smart phones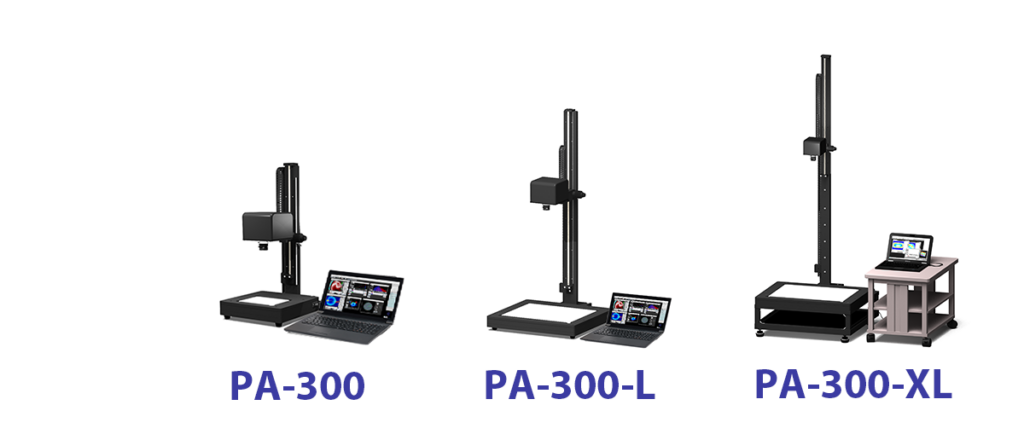 PA-300 Specifications
Output

Phase shift / retardation (nm), Axis orientation (°)
Stress equivalent (Mpa) ※As part as "data processing" option

Range
Repeatability
Resolution
Operating wavelength
Dimensions
(W x D x H)
Objective lens dimensions

Approx. 30 × 36mm ~ Approx. 100 × 133mm(standard lens)
Approx. 5.5 × 6.6mm ~ Approx. 25 × 30mm (zoom lens) ※option

Weight
Interface
Power supply

AC100~240V(50/60Hz) / ~6.0A

Software
Accessories

Notebook PC, Standard lens, User manual


Zoom lens
Data processing function
Field-Of-View (FOV) Correction
Lens analysis function
Lens Measurement Stage
Real-time analysis
Chromatic dispersion mode
High retardation measurement option
Remote control
PA-300-L Specifications
Output

Phase shift / retardation (nm), Axis orientation (°)
Stress equivalent (Mpa) ※As part as "data processing" option

Range
Repeatability
Resolution
Operating wavelength
Dimensions
(W x D x H)
Objective lens dimensions

Approx. 37 × 44mm ~ Approx. 240 × 320mm (standard lens)
Approx. 5.5 × 6.6mm ~ Approx. 25 × 30mm (zoom lens) ※option

Weight
Interface
Power supply

AC100~240V(50/60Hz) / ~6.0A

Software
Accessories

Notebook PC, Standard lens, User manual


Zoom lens
Data processing function
Field-Of-View (FOV) Correction
Lens analysis function
Lens Measurement Stage
Real-time analysis
Chromatic dispersion mode
High retardation measurement option
Remote control
PA-300-XL Specifications
Output

Phase shift / retardation (nm), Axis orientation (°)
Stress equivalent (Mpa) ※As part as "data processing" option

Range
Repeatability
Resolution
Operating wavelength
Dimensions
(W x D x H)
Objective lens dimensions

Approx. 242 × 290mm ~ Approx. 360 × 480mm (standard lens)
(Zoom lens option is not available for this model.)

Weight
Interface
Power supply

AC100~240V(50/60Hz) / ~6.0A

Software
Accessories

Notebook PC, Standard lens, User manual


Zoom lens
Data processing function
Field-Of-View (FOV) Correction
Lens analysis function
Lens Measurement Stage
Real-time analysis
Chromatic dispersion mode
High retardation measurement option
Catalog & Company brochure Download
Category
#

2-D Birefringence Measurement System

#

Birefringence & stress strain measurement solutions

#

2-D Birefringence Measurement System

#

Birefringence Measurement System

#

Residual stress