In-line/off-line mapping-type birefringence measurement system
KAMAKIRI MEM-AS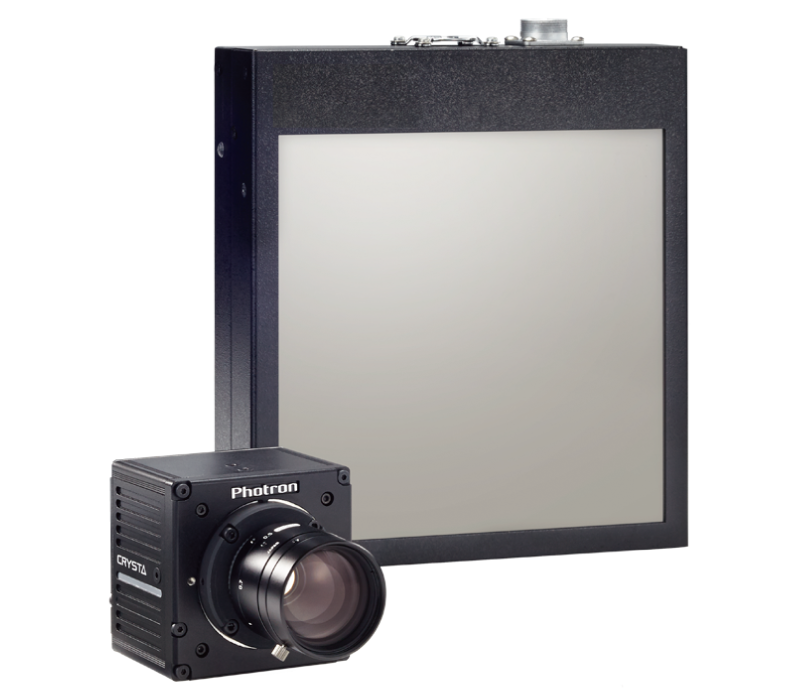 Observes dynamic birefringence changes with area scan
Conventional polarization measurement uses a point measurement, and the sampling speed is insufficient to measure dynamic changes.
KAMAKIRI MEM-AS is capable of high-speed area scanning.
In addition, it is possible to evaluate fluctuations in the extrusion flow of the resin, stretching speed, and uneven strength by using time-series data at any point.
Changes in the phase difference and main axis directional distribution can be saved as a moving image (AVI format), which is effective for explaining measurement data.
Applications
Phase difference at die exit
Fluctuation of orientation irregularity
Evaluation of birefringence
Evaluation of chuck peripheral behavior during stretching in a stretching machine
Specifications
Model name
Major application

Developed product evaluation

System Features

1. Measure dynamic phenomenon
2.Attachable to various testing machines
3. Possible to be modified to STS

Measurement item

Retardation, Principal axis orientation

Retardation measurement range
Retardation repeatability

<士1nm 
*Performance evaluated under our specified measurement conditions with a reference retardation plate

Principal axis orientation measurement range
Principal axis orientation repeatability

<土1° 
*Repeatability for retardation values of 10 nm or higher

Center wavelength for measurement

543nm 
*Please contact us if you wish to change the center wavelength.

Number of measurement points
Software [Japanese/English]

KAMAKIRI off-line basic software

Customization achievement

Provide dedicated mounting devices for customers' equipment (stretching machines and tensile testers)
Attachment to microscope chain to view polymeric and crystalline structures
Catalog & Company brochure Download
Category
#

Full-length, full-width film quality control solutions

#

In-line/off-line mapping-type birefringence measurement system

#

Birefringence Measurement System