In-line/off-line mapping-type birefringence measurement system
KAMAKIRI MEM-LS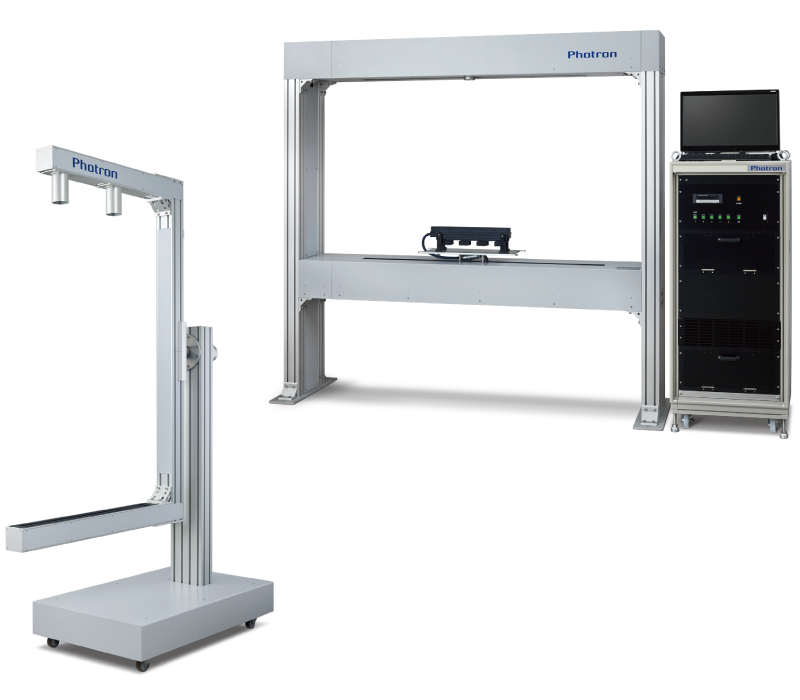 Partial inspection and evaluation on prototype line
KAMAKIRI MEM-LS can measure and inspect the part of the line you want to see with one camera and the part in the width direction of the film in-line, just like a sampling inspection.
As a result, the sampling inspection time is shortened, the production of defective products can be stopped quickly, and the yield can be expected to increase.
Allow to customize and provide installation jigs according to the situation of the production line.
In addition, if there is a need to fix the device or measure the full width, it is possible to update and modify KAMAKIRI STS-LS.
01
Start-up and adjustment assistance for multiple lines with a single unit
Partial inspection at a focused position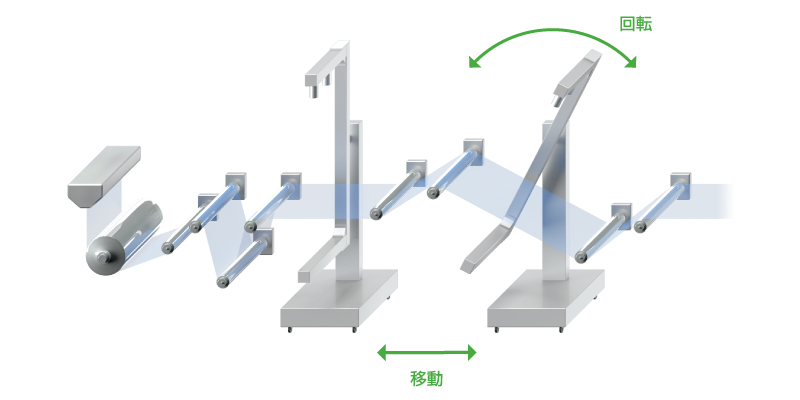 Moving type for installation in accordance with the line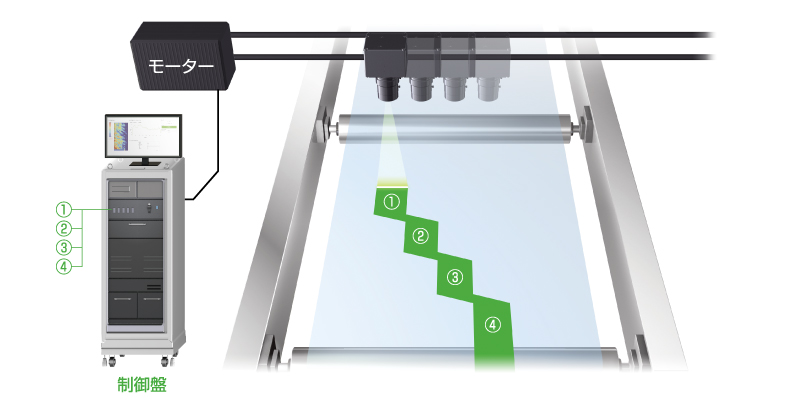 Traverse type that can measure any point
02
Functions specialized for partial inspection
System configuration suitable for continuous inspection for about 1 hour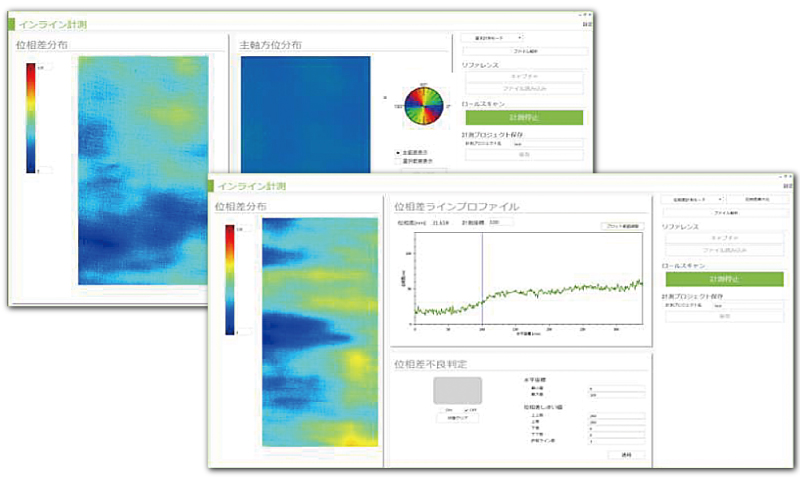 Specifications
Model name
Major application

Partial Inspection
Prototype line evaluation

System Features

1. Simple configuration
2. Live monitoring
3. Possible to modify to STS

measurement item

Retardation, Principal axis orientation

Retardation measurement range
Retardation repeatability

<士1nm 
*Performance evaluated under our specified measurement conditions with a reference retardation plate

Principal axis orientation measurement range
Principal axis orientation repeatability

<土1° 
*Repeatability for retardation values of 10 nm or higher

Center wavelength for measurement

543nm 
*Please contact us if you wish to change the center wavelength.

Number of measurement points
Maximum measurement width at line scan

Approx. 600mm
*Measurement width per one camera


Supported transport speed

~30m/min
*Please contact us if you wish to use a faster transfer speed.

Software [Japanese/English]

KAMAKIRI In-line Basic Software

Customization achievement

Traverse system for 2-meter film widths with a single camera
Millimeter-order birefringence irregularity detection mode
Catalog & Company brochure Download
Category
#

Full-length, full-width film quality control solutions

#

In-line/off-line mapping-type birefringence measurement system

#

Birefringence Measurement System