High-speed infrared camera
X8581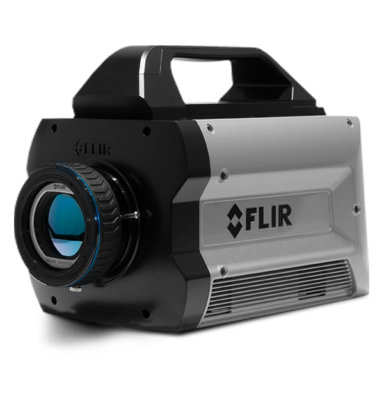 The FLIR X8501 is a highly sensitive, high-speed, high definition MWIR camera designed for scientists, researchers, and engineers. It has all the features needed for research and science: from on-camera RAM/SSD recording to a four-position motorized flter wheel. Plus, by combining HD resolution with high-speed frame rates, the X8500sc allows researchers to fully image the scene and stop motion on high-speed events – whether they're in the lab or on the test range.
Specifications
Spectral Range

Detector Type

Application


Highly sensitive and fast temperature analysis, welding and cutting, engine design, rotating body temperature

Pixel Resolution

Frame Rate


Maximum Pixel:180 fps @ 1,280 x 1,024 pixel
Maximum speed:6,500 fps @ 64 x 4 pixel

Integration Time

NETD
Temperature Range


Standard:-20 ~ 350 ℃
Optional:Max 3,000 ℃

Sensor Cooling


Sterling cooler( -190 ℃ or below)

Available Lenses


Dedicated Lenses , Close-up ring support 17/25/50/100/200mm(macro observation),
1x objective / 3x objective (micro-observation)
Catalog Download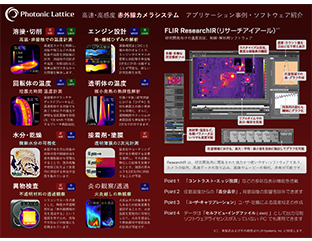 High-speed infrared camera
Download
Thank you for your transmission. You can download the file below.
High-speed infrared camera
Category
#

High-speed heat propagation imaging solutions

#

Greenhouse gas detection and measurement solutions

#

Infrared high-speed camera

#

High-speed infrared camera