High-speed infrared camera
A6751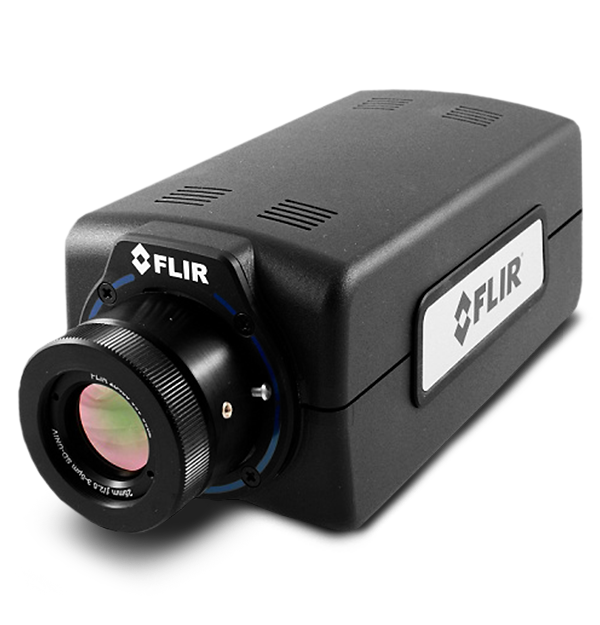 The FLIR A6751 MWIR camera offers short exposure times and high-speed windowed frame rates, making it an ideal choice for recording rapid thermal events and fast-moving targets. Freeze motion or achieve accurate temperature measurements on moving subjects, and perform a variety of non-destructive testing with this cooled InSb camera. The 327,680 (640 x 512) pixel IR resolution and high sensitivity produce crisp imagery, well suited to electronics inspections, scientific research, and more.
Specifications
Spectral Range

Detector Type

Application


Highly sensitive and fast temperature analysis, welding and cutting, engine design, rotating body temperature

Pixel Resolution

Frame Rate


Maximum Pixel:125 fps @ 640 x 512 pixel
Maximum speed:4,000 fps @ 16 x 4 pixel

Integration Time

NETD
Temperature Range


Standard:-20 ~ 350 ℃
Optional: Max 3,000 ℃

Sensor Cooling


Sterling cooler( -190 ℃ or below)

対応レンズ

Dedicated Lenses , Close-up ring support 17/25/50/100/200mm(macro observation),
1x objective / 3x objective (micro-observation)
Catalog Download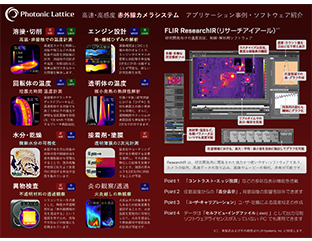 High-speed infrared camera
Download
Thank you for your transmission. You can download the file below.
High-speed infrared camera
Category
#

High-speed heat propagation imaging solutions

#

Greenhouse gas detection and measurement solutions

#

Infrared high-speed camera

#

High-speed infrared camera