High-speed infrared camera
A8581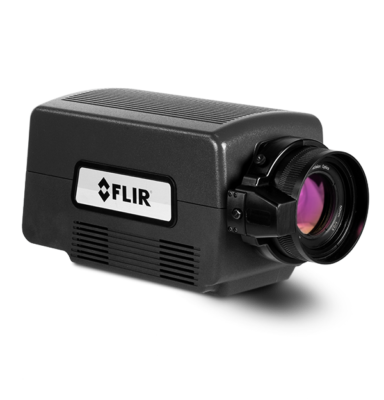 FLIR A8581 MWIR cameras provide the crisp imagery, accurate temperature measurement, and streamlined analysis features needed for industrial, military, and manufacturing R&D applications. The 1.3 MP detector produces high definition thermal images, while the suite of manual and remote focus lenses allow users to maximize the number of measurement pixels on their target. Simple, single cable connectivity using Gigabit Ethernet or CoaXPress provides complete camera control plus data capturing in FLIR Research Studio software, so users can analyze and understand data faster than ever before.
Specifications
Spectral Range

Detector Type

Application

Highly sensitive and fast temperature analysis, welding and cutting, engine design, rotating body temperature

Pixel Resolution

Frame Rate


Maximum Pixel:45 fps @ 1,280 x 1,024 pixel
Maximum speed: Please contact us.

Integration Time

NETD
Temperature Range


Standard:-20 ~ 350 ℃
Optional: Max 3,000 ℃

Sensor Cooling


Sterling cooler( -190 ℃ or below)


Available Lenses


Dedicated Lenses , Close-up ring support 17/25/50/100/200mm(macro observation),
1x objective / 3x objective (micro-observation)
Catalog Download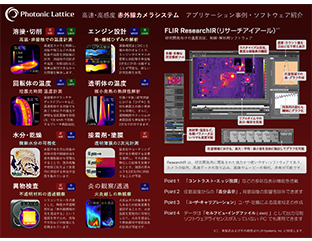 High-speed infrared camera
Download
Thank you for your transmission. You can download the file below.
High-speed infrared camera
Category
#

High-speed heat propagation imaging solutions

#

Greenhouse gas detection and measurement solutions

#

Infrared high-speed camera

#

High-speed infrared camera