Photonic Crystal Polarizing Optical Components
Axial polarization conversion element SWP Series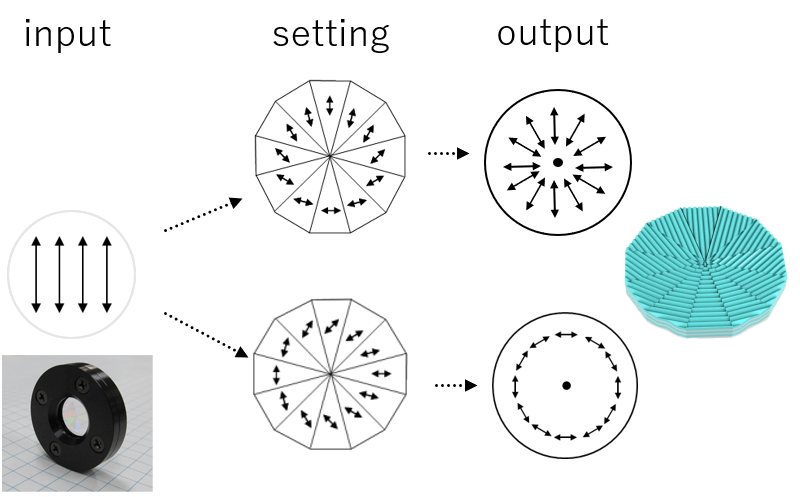 A waveplate with 12 axial-azimuth regions that can realize axis-oriented polarization simply by inserting it into the optical path.
It converts linear polarization into radial (radial) or concentric (azimuthal) polarization.
The high transmittance achieves a conversion efficiency of almost 100%.
It is effective in optical tweezers, laser processing, etc.
Wavelength/size is available on request.
Specifications

| | |
| --- | --- |
| Part Number | SWP-405, SWP-532, SWP-1064 |
| Operating wavelength | |
| Retardation tolerance | |
| Transmittance | |
| Incident angle | |
| Thickness | |
| Diameter (effective area) | |
| Damage threshold | 10mW / 100 μm2 @ λ=355nm (typical) |
| Holder diameter | |
Category
#

Next-generation optical communication solutions

#

Ultra-precision micro laser processing solutions

#

Photonic Crystal Polarizing Optical Components